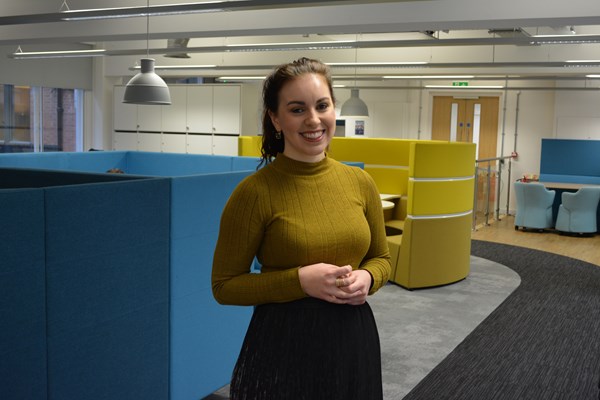 Last year, I attended an event representing GC Angels in the iconic Queens Hotel in Leeds, hosted by UK Business Angel's Association & Innovate UK.
The event was created by UK Business Angels Association (UKBAA), presented by Jenny Tooth CEO, and aimed to demystify Angel Investing to those who might be considering it.
Speakers included experienced female angel investors as well as those about to cut their teeth, from a wealth (excuse the pun) of backgrounds, as well as women running their own businesses who have been backed by Angels; some having even become Angels themselves!
Jenny Tooth, Chief Executive of UKBAA, opened proceedings with some eye-opening statistics; we were uplifted to hear that female investors are much more likely to back their female entrepreneurs than their male counterparts, with female-led businesses making up as much as 50% of a female Angel's portfolio! Great stuff – women backing women. Unfortunately, however, of the UK's 15,000 Angel investors, only 15% of those are women, with the North in particular falling short of their UK average considerably.
So what barriers are women facing?
With women making up such a small percentage of those who invest, is it safe to assume that capital is the only restrictive factor when it comes to investing in entrepreneurs, or investing at all for that matter? Not exactly. Jane Booth, Associate Director in UBS's Wealth Management division, presented a very sobering piece of research comparing a 'typical' financial journey of a man versus a woman (spoiler alert: she earns less, lives longer, and ends up much less well off than the bloke).
But it wasn't all doom and gloom and woe-is-woman.
WA4E (Women Business Angels for Europe's Entrepreneurs) have published research this year on the key barriers that women face or perceive, when it comes to investing. It's fair to say that, in general terms, women's attitudes to risk are significantly different to that of their male counterparts, and to build on that, women who were considering Angel Investment (granted, an activity that by definition is risky) were viewed much more negatively by peers compared with men. Women reported that they felt that Angel Investing had never even been presented to them as an option by their Financial Advisors (those who had them), and the perception that vast wealth was needed also prevented the option from being viewed as viable. All of this, factored alongside the generality of women with families being more cognisant of the needs of the whole family rather than her own personal savings portfolio, leaves women lagging in the Angel Investment field.
Indeed, investing as a sole Angel can be rather daunting, especially when one considers the legal costs involved of drawing up term sheets, or having any documentation provided by the entrepreneur you're keen to support. Not to mention the scary prospect of tackling all the due diligence alone.
It doesn't have to be like that, though.
Angel Syndicates such as GC Angels are groups of angels who come together to invest alongside one another. Angel syndicates are a great way to get involved in backing businesses, with much smaller cheque sizes (£5k+, though syndicates will vary on their lower limits), with the legals being reviewed and managed by the deal's lead investor. These syndicates present a lower risk, and often have processes and often resources in place to tackle the due diligence on behalf of the Angels.
GC Angels is a recent merger of both the Co-Angel Investment Service and North-West Business Angels, and now has a much more cohesive offer, enabling increased access to early stage equity funding. The service supports a wide range of businesses seeking access to angel investment, ranging from £25,000 to £2m.
Investors can bring with them industry knowledge and insights, expertise in certain business areas (sales, marketing, hiring) that the entrepreneur at this point lacks, and crucial connections and networks to support the businesses in scaling- everyone's knowledge is pooled for the greater good. Efficient, right?
To summarise…
Women are often much more at home admitting to what we're not good at, and so we tend to nurture businesses honestly, where we can make the most impact.
All of this is great! BUT –  it's important to remember, as Bridget Connell, an Angel Investor, hilariously put it: Start-up businesses can be like very hungry children. Expect them to come back needing more money.
Just be clear with yourself, where your investment limits are; following on can be a great way of maintaining your stake in the business and secure your longer-term interests.
If you're interested in finding out more about angel investment or getting involved, you can either contact myself directly ** email or twitter? Or contact GC Angels through our website or by emailing GCAngels@growthco.uk