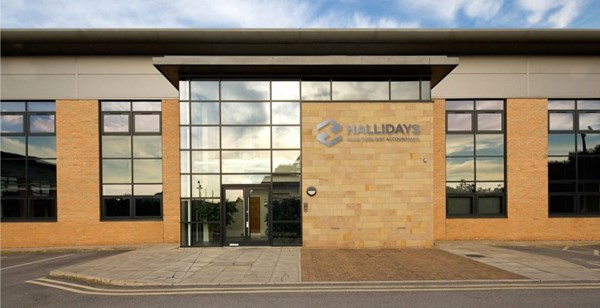 Investment company GC Angels and Stockport accountancy firm Hallidays are once again partnering for their live and in-person pitch event, taking place at the Hallidays' office in Stockport on 8th December.
The event brings together local entrepreneurs with prospective angel investors in their business. Pitchers can hope to secure funding in investments rounds from £100,000 to £1 million and drive future business growth. Investors meanwhile will seek interesting and scalable opportunities to invest in and share expertise, with a view to making high returns in the future.
Having successfully switched to an online format during lockdown, GC Angels and Hallidays are now looking forward to reconnecting in person with their network of investors and supporting more entrepreneurs at this crucial stage of their business growth journey.
GC Angels, Head of Investment, Jessica Jackson explains:
"The pandemic saw a huge amount of growth in our network, interactions and attendance at GC Angels, but we missed the dynamism and interactions that in-person events deliver for entrepreneurs and investors. We're looking forward to welcoming some exciting businesses and meeting new & familiar faces in the room once more, and thank our partners Hallidays for their support."
Hallidays MD, Paul Whitney explains:
"Challenging times spark creativity and are a catalyst for new opportunities. We're delighted to be welcoming back GC Angels and their network of investors. We're looking forward to the thrill of the entrepreneurs' pitches and supporting the deals as they start being carved out over lunch."
The event will be the seventh co-hosted by GC Angels and Hallidays, who have built up a strong and successful partnership for supporting both entrepreneurs and investors through the process of forging their deals. Between 40-60% of pitchers at previous events have received offers of investment, compared to the average of around 15% for similar events.
Kieren Hall, Director at Avocet Battery Materials Limited pitched at the previous event which was held online due to lockdown and said:
"This was a fantastic opportunity to pitch to a broad range of investors outside of our commercial sector. Hallidays have supported us through our raise and we are now in a position whereby we are looking to complete on a substantial investment by the end of the year."
Philip Eagle, Hallidays Director also emphasises the tax benefits for investors:
"As well as being an exciting opportunity to support a young business to rapidly grow, there can also be significant tax benefits in being an investor if the investment qualifies for Enterprise Investment Scheme (EIS) or Seed Enterprise Investment Scheme (SEIS). This should only be a consideration if investors are happy with the merits of the investment opportunity. Hallidays are here to advise on wealth management and investments."

Entrepreneurs and investors to reconnect at GC Angels and Hallidays pitch event - Marketing Stockport