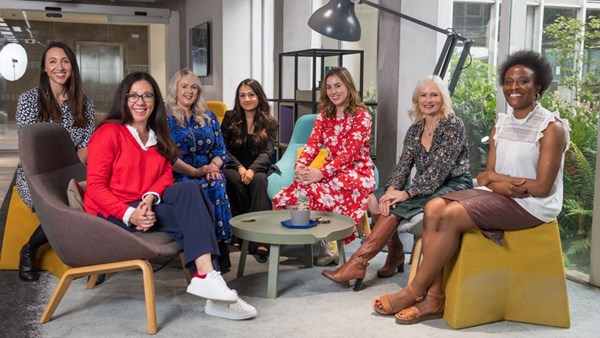 Fund Her North has supported six female-founded businesses facilitating investment worth more than £4.2m in its first year.
Fund Her North is a volunteer collective of over 28 women in VC's, funding organisations and angel groups with a combined investment power of more than £450m in the North. It is led by Helen Oldham, founding board director of NorthInvest.
The steering group also includes Jess Jackson, head of investment at GC Angels; Charlotte Ashton, founding director of Implicit Advisory; Samantha Piddington, head of corporate finance at Deepbridge Capital; Jordan Dargue, board director at NorthInvest and founding director of Dargue Associates; and Chi-chi Ekweozor, entrepreneur and founder of Assenty Ltd.
Following its launch in October 2020, Fund Her North has facilitated investment worth more than £4.2m for six Northern businesses – Umii, Supplywell, Green Bean, K9 Nation, Settl'd and Culture Shift.
The organisation has built a network of more than 100 members and a 25-strong women's angel syndicate since its launch.
Jessica Jackson, Head of Angel Investment at GC Angels says "It's been an incredible year for us at Fund Her North, and there are no signs of the momentum slowing down. We are working with many female entrepreneurs, have seen some strong success stories emerge, and our female angel network is just shy of 30 strong.
GC Angels are really proud to be driving the conversation nationally as part of this initiative, and a key highlight was sharing our work with Alison Rose at a roundtable this year, Author of the incredible Rose Review that underpins our strategy and goals."
In July 2021, Fund Her North announced a partnership with NatWest to support the enterprise and investment ambitions of entrepreneurial women across the North."
Fund Her North facilitates £4.2m of investment in first year | National Deals News | Insider Media