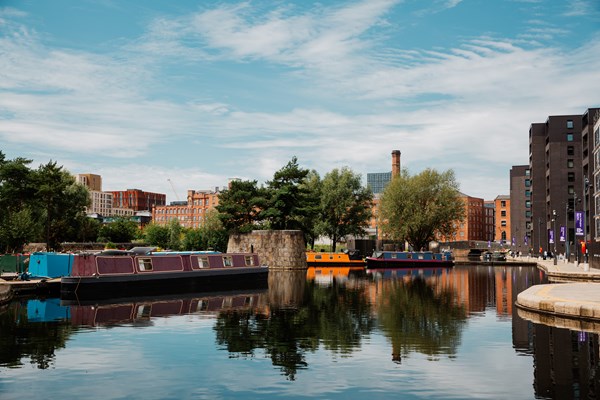 GC Angels have partnered with Use.Space, an innovative community and co-working space, to explore co-investment into exciting, creative digital offerings that join the community in 2021.
Based in Gorton, Manchester, and founded by creative and social investor David Walter, the Intensive Incubator Programme will provide access to advice and funding for Greater Manchester's innovative SMEs via its investment arm, Use.Invest.
The support provided from GC Angels will provide the successful applicants with opportunities for co-investment alongside Use.Invest, as well as access to first-hand expertise from an extensive network of business angels and tailored advice from GC Angels.
This will work alongside the existing full-service package provided by the Intensive Incubator Programme, which is an initiative created to help businesses thrive despite the adverse effects of COVID-19.
The Intensive Incubator Programme will offer applicants up to £15,000-worth of business support, which includes mentoring, advice for funding and investment, specialist expertise, business development, branding and networking.
GC Angels, Greater Manchester Combined Authority's instrument to address the early-stage market gap in Greater Manchester, has been exceptionally active over the past 18 months.
According to data from Beauhurst, software that measures equity fundraisings, the firm was the most active seed investor in the North in the first half of 2020, investing in 11 rounds totalling £4.8m.
Jess Jackson, Head of Investment at GC Angels, said: "We were delighted to be approached by David and his team at Use.Space.
"Greater Manchester's successful business owners are giving back in exciting and innovative ways to the entrepreneurial community. It is especially exciting that Use.Invest will be a co-investment partner with us into exciting creative digital opportunities."
David Walter said: "The support of GC Angels is a huge bonus for companies applying to the Intensive Incubator Programme.
"Having access to a range of expert investment professionals, as well as sector specialists in the angel network, will add considerable value to the high growth start-ups and scale-ups in the programme. We look forward to working with Jess and the team to strengthen Greater Manchester's SME landscape in the coming months."
Original article: https://www.businessleader.co.uk/gc-angels-announces-partnership-with-use-invest/106088/