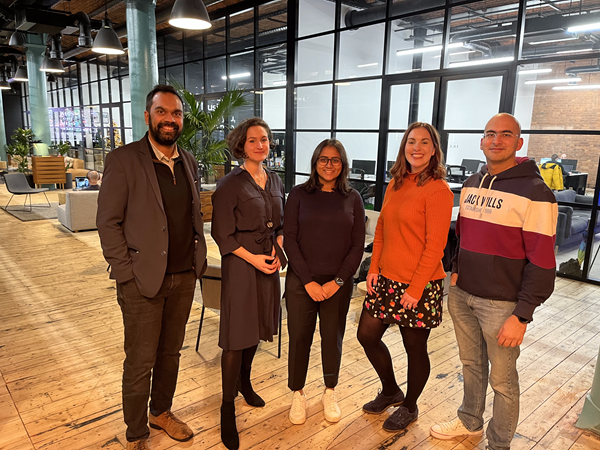 GC Angels have unveiled a strategic partnership with Global start-up investment bank JPIN.
The partnership will expand JPIN's footprint further into regional hubs across the UK and grow its network in Manchester.
The collaboration creates an additional investment pathway for start-ups and entrepreneurs across the North West.
It will assist in strengthening the Manchester–India pathway through innovation and investment, while simultaneously improving economic growth and boosting employment within the UK. 
Over the past year, the UK has significantly benefited from trade deals with India, with the trade and investment relationship between both the economies already worth more than £24bn and supporting in excess of half a million jobs across the UK. 
Now, research from Deloitte shows that the value of trade between India and the North West has hit more than £1bn, compared to £887m in 2015. Between 2017 and 2020, India was the third most active investor in opportunities in Greater Manchester – behind Germany and the US. 
Gaurav Singh, founder of JPIN, said:
"The UK is full of investors looking for start-up investment opportunities and a chance to back the next unicorn or decacorn; this extends well beyond London, which is why this collaboration is so key. It will also allow an increased number of start-ups and investors to participate in the UK-India growth story as well as open up new regional markets in the UK for the Indian start-ups."
Jessica Jackson, Head of Investment at GC Angels, added:
"At GC Angels, we are excited for this strategic collaboration with JPIN, who have already made a name for themselves as the largest startup investment banks for the emerging markets between the UK and India."
(Original article here: https://www.insidermedia.com/news/north-west/gc-angels-partners-with-jpin)