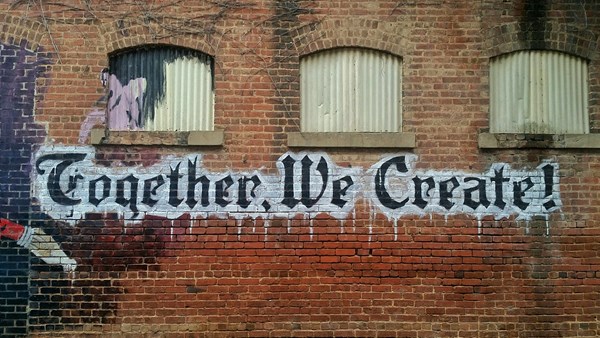 On 26th May 2020, creative businesses and investors joined GC Angels and The Business Growth Hub for the second event (our first digitally) in the Invest in Series - Invest in Creative Media.
These events form a large part of our awareness building work for the Creative Scaleup Programme, aimed at shining a light on areas for investment to investors who may otherwise be unaware of, or actively avoid opportunities within the creative sector.
The Opportunity for Scale
Our event attendees heard from Irene Graham, CEO of the Scaleup Institute, delivery partner of the CSU Programme, who gave some highly interesting statistics around the makeup of the UK Scaleup scene. While the UK is the third best country in the world for creating a startup, but our record for scaleups leaves a lot of room for improvement at 13th place.
With Creative scaleups specifically, there are 56% more Creative scaleups in the UK since 2013, generating £18bn in turnover and hiring 115,000 employees (ONS figures).
Scaleup businesses are more productive and generate much more positive GDP impact than other SME segments - so it's no wonder there is a strong focus at a national level to support businesses move into the scaleup phase, and support them throughout.
What are the challenges for scaleup businesses? Many of these challenges aren't dissimilar to what those of us at the startup phase are used to hearing about from founders and investors alike.
Access to Finance
It is no surprise that creative scale-up businesses, much like their peers across all sectors, do not feel they have the right finance in place to growth their business, are reluctant to access equity as a source of growth capital, if they understand it at all.
We heard from Jenny Tooth, CEO of UK Business Angels Association (UKBAA) who highlighted that the creative sector does not get the attention that it deserves from private investors, who are key to mobilising growth capital and introducing new skills into the mix for a business that is seeking to scale up.
When speaking to investors about the creative sector and opportunities, they cite issues such as access to deal-flow as a reason for perhaps not considering creative investment opportunities, and the need to develop their understanding of the sector to approach the assessment of these opportunities, and the lack of forums where creative opportunities are showcased.
Key Panel Takeaways
The panel for this event was built up of Creative Media businesses, delivering their exciting services via highly scaleable tech platforms, Twine (represented by CEO Stuart Logan) and Beatstream (featuring Helen Fish, CMO). They were joined by Mike Perls, founder of successful Manchester digital agency MC2, and private investor into Creative Media, and Tim Evans, Investment lead for Creative Media at Creative England.
We didn't manage to avoid discussing COVID19 and it's impact on creative, but at least we managed to be positive! Beatstream, a live music streaming app for fans globally have seen themselves execute a pivot that enabled them to deliver their service without the need for audio technicians to set up streams. This will enable artists the means to earn revenue from their music performances. Twine are finding a huge increase in the number of freelancers signing up to the platform, which in itself is an indication that creatives are suffering job losses. Thankfully, businesses are seeing use of freelancers as much more viable than pre-lockdown times, given remote working is now very much the norm.
As an investor in creative Media, Mike Perls spoke about willingness to take risks and learn from mistakes as a creative investor. Creative businesses can struggle with the tendency to remain a lifestyle business, and to remain solidly focused on the creativity rather than the commercial value of creative outputs - it's a key role of an investor to bring business acumen and to support a business with this balance and stress the importance and need for regular management information.
Tim Evans shared with us the approaches taken as an institutional investor in this space. As unlockers, they take more risk across their portfolio than perhaps a standard investor would. Even so, with a young portfolio, exits stand at approximately 3-4x money.
Key takeaways for would be Investors
Creative Media is a hugely resilient sector. only 3/45 businesses saw failures at last recession (Creative England portfolio)
Creative Businesses are hugely undervalued (in most senses of that word) and therefore there is a huge opportunity there for an investor
Invest with your heart! Creative businesses offer exciting services and products - get stuck into a creative business, and do it for the passion.
Back the talent - creative talent is a rare gift, but be prepared to support it and enable it to grow with your £ and your expertise
How to Get Involved
For those of you who would like to know more about whether your business can benefit from being a part of the Creative Scaleup programme, and meet creative investors, please visit the website for more details of how to apply.
Acknowledgements
A huge thank-you to our partners; UK IPO, UKBAA, Scaleup Institute and Creative England.
The Creative Scale Up programme is DCMS funded