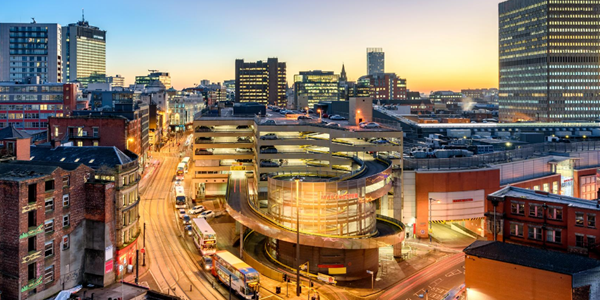 July 2020 saw The North West Business Leadership Team (NWBLT) publish Finance and Innovation Report: Essential Enablers for Future Growth. The report commissioned prior to the pandemic and its impact on the ecosystem, highlighted the progress being made by regions in the North West to address regional funding imbalances and accelerate growth and innovation, highlighting regional success stories, whilst showcasing the strong need for further support and interventions to both recoup lost ground due to COVID19, and accelerate beyond.
The report examines whether or not innovative businesses across the North West have access to sufficient capital to commercialise their ideas and scale up, examining the pre-COVID19 ecosystem, and commenting on the new normal.
Key Findings for early-stage Investment
Angel and other early-stage investors are seeking to work closely with their portfolio of businesses to help them survive and pivot through this crisis, meaning there is less of a focus on new investment

The recently launched Future Fund from the British Business Bank to support equity-financed companies may require changes to its qualification criteria to underpin the viability of angel networks in the short to medium term

Developing stronger connections into local networks should be a priority for local policymakers

Need for further regional flexibility of support through funds such as the Northern Powerhouse Investment Fund
GC Angels as a key solution
GC Angels were pleased to be approached during the drafting stage of this report as the key instrument in Greater Manchester to address the market gap for early-stage equity in order for innovative firms to scale. The service has seen its demand to recover quickly for capital from entrepreneurs, with more approaching the fund from outside its geographical remit. With its digitally enabled approach, the service has adapted well and seen a boost in interactions with investors and funds as the market seeks balance.
Below is the exert from the report concerning GC Angels, but you can follow this link to review the full report.
The Greater Manchester response to building capacity is GC Angels, delivered by GC Business Finance (GCBF). As the investment arm of the Growth Company (GC) in Greater Manchester, the service supports both demand and supply in the market, as a professional service driven by experienced equity specialists. With over 400 associate angels, institutional capital partners and in-house co-funds, GC Angels support SMEs to raise early-stage, scale-up and growth risk capital ranging from £25k - £2m.
The service mobilises funds and private investors to address a crucial market gap for early-stage innovation funding that VC typically has no risk appetite for. In addition, as a professional investor with GMCA funds, GC Angels invests directly leveraging co-investment from private investors typically at ratios of 1:5, into prepared and pre-qualified investments across priority Greater Manchester sectors.
To date, GC Angels have raised over £25.5m into 30+ businesses since 2015 - with 30% of businesses raising follow-on capital. Beauhurst data 2019 saw GC Angels as the most active investor in this early stage gap in the Greater Manchester market.
The economic impact of the Greater Manchester pilot in the local and regional investment market highlights the unmet demand in the region at pre-seed and early seed stages of innovation investment. This segment of early-stage funding is underserved by the current market offerings.