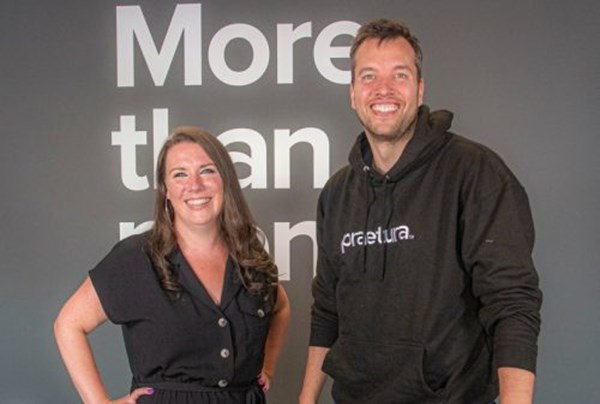 Manchester-based technology business Culture Shift has secured £1.5m investment in a funding round led by Praetura Ventures and Blackfinch Ventures. Founded in 2018, Culture Shift has created a platform for people to confidentially and safely report workplace harassment. It says a growing body of research paints a worrying picture of the modern-day workplace. Research from Breathe HR in 2021 suggested almost a third of people in the UK quit their jobs due to toxic workplace culture. The report states that this churn costs the UK economy £15.7bn per year.
As the workforce 'returns' following lockdown easing, there could be further complications. According to Culture Shift's own research, 37% of employees said they feel more likely to experience something they would describe as bullying or harassment while in the workplace. In a new hybrid world, this raises questions of how managers are going to attract employees back to offices.
The new funding will allow Culture Shift to make a significant number of new hires in Manchester, and expand into new markets across the UK, helping it support more UK organisations in proactively improving culture. This latest investment follows a funding round in March 2020 which saw Culture Shift secure a £1.35 investment from Praetura Ventures and GC Angels. Since then, the business has significantly grown its client base and operations.
Culture Shift's proprietary online reporting platform – which removes the barriers to reporting issues of harassment or bullying, enabling organisations to take a proactive and preventative approach to protecting their people and their culture – is now employed by more than 70 of the UK's universities, while the business is working with a number of other organisations. Gemma McCall, CEO and co-founder of Culture Shift said: "We're extremely proud that over one million people in the UK now have access to our reporting platform. This investment and the continued support from Praetura and Blackfinch will help us now continue our mission to help organisations better manage their own workplace culture with the right tools."
David Foreman, MD at Praetura Ventures, which was advised by an Irwin Mitchell team led by corporate partner Adam Kaucher, said: "The work Culture Shift is doing is so important. Everyone wants to work in a place where they feel safe. Gemma and her team work tirelessly to make this a reality for so many people. We're so pleased to be supporting them on their journey and excited to see them continue to improve the lives of workers in a variety of industries."
Dr Reuben Wilcock, head of ventures at Blackfinch, said: "We were hugely impressed by the drive and ambition of the Culture Shift team, who all believe so strongly in the company's mission to reduce harassment and bullying in the workplace. It is exciting to be backing such a forward-thinking vision, and one that aligns so well with our own Environmental, Social and Governance (ESG) values."
Original article: https://www.thebusinessdesk.com/northwest/news/2084804-north-west-business-briefs-culture-shift-cheshire-college-proseal-uk-metrolink-liverpool-bid-company