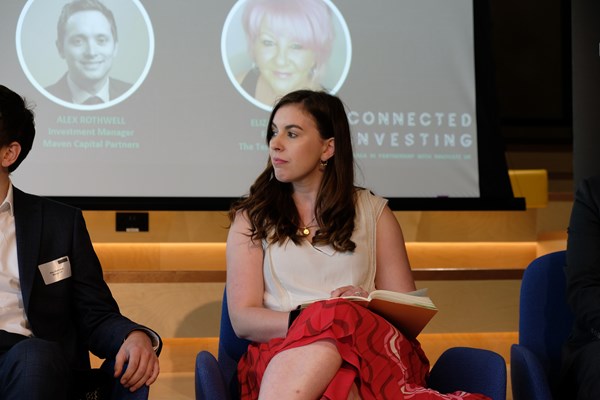 2021 brings the 20th annual Private Equity Awards, the longest-running and most prestigious Private Equity awards in Europe. Working with Cass Business School, Preqin and a judging panel of leading industry practitioners, these awards stand apart in both rigour and prestige in the UK finance market.
GC Angels are delighted to announce that we have been selected as a finalist for the Private Equity Awards 2021 Diversity and Inclusion Leader of the Year to recognise our work in supporting entrepreneurs from diverse backgrounds.
GC Angels were formed to respond to the imbalance in the early-stage equity market for high-innovation potential businesses across the North West. With the unmet demand for innovation funding from GM's start-ups reaching more than £20m per quarter, GC Angels is leading the region's response to this funding gap. Leveraging capital from the Greater Manchester Combined Authority (GMCA) to unlock private investment in early-stage innovation opportunities and enabling follow-on finance to enable businesses to scale up, it focuses on high-growth companies across the digital, creative and technology sectors.
At least 70% of GC Angels portfolio businesses are innovating by developing disruptive new tech to market, with half of those businesses working with or sited on innovation sites in GM.
Driven by Jess Jackson as head of Investment, GC Angels is breaking down the barriers faced by founders who are women and those from an ethnic minority background.
Of the 34 investments completed since Jess joined GC Angels, 26% of these have gone to businesses with female founders or mixed-gender founding groups, (compared with the industry average of 9%), while over 20% have been for businesses founded by people of a Black or ethnic minority background.
GC Angels were also part of the founding group of Fund Her North, an investment collective of 28 of the North's most high-profile female investors from Northern Investment firms and angel groups with a total investment impact of over £200m.
According to market data and research published by Beauhurst and the UK Business Angels Association, seed deal completions in GM fell by 70% in 2020 compared with 2019. Despite this down period for private investment in the angel market, and the challenging conditions presented by COVID-19, GC Angels has established itself as the most active investor in GM over the past few years.
GC Angels have been prolific in leading GM's response to the innovation funding gap, enabling more capital to the market, and making an impact for disruptive tech businesses across the region. By championing diverse founders, it has also been incredibly active in improving the diversity of GM's innovation investment.

With ambitions to service even more of the region's demand for innovation funding through direct partnerships with Innovate UK and other funds through a place-based approach, GC Angels will be the most active investor in the region for the foreseeable future.
https://privateequityawards.com/
See you at the awards in September!